Sidebar
From Discy Setting >> Sidebar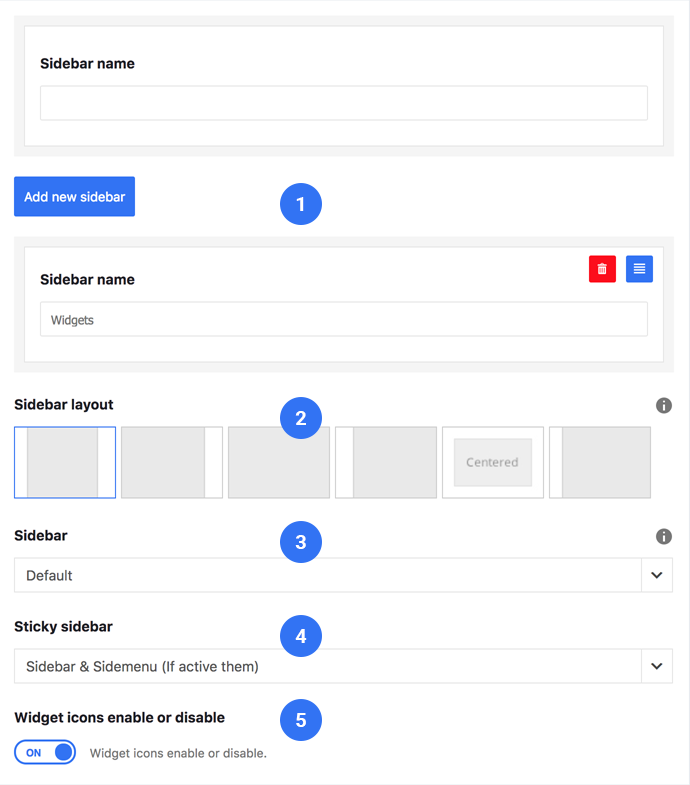 You can add unlimited sidebars to add them after that at any pages, posts, questions or categories.
Choose the main layout for all the site.
Choose the main sidebar for all the site.
Choose what side will sticky, Left menu, Sidebar, Both or no one.
Check if you need the widget icons in the title enable or not.
Widgets
All the widgets available to can add any one or more at any sidebar.
To make the title empty like this widget at the footer at the demo

Add at the widget title "empty" Like this widget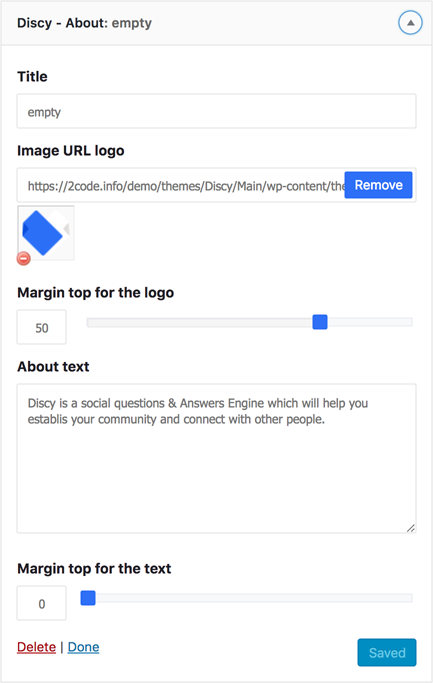 23 Widgets
Discy – About
Discy – Adv 120×240
Discy – Adv 120×600
Discy – Adv 125×125
Discy – Adv 234×60
Discy – Adv 250×250
Discy – Facebook
Discy – Social counter
Discy – Social media
Discy – Subscribe
Discy – Twitter
Discy – Video
WPQA – Activities log
WPQA – Ask question button
WPQA – Comments
WPQA – Login
WPQA – Notifications
WPQA – Posts
WPQA – Related Questions
WPQA – Signup
WPQA – Stats
WPQA – Tabs
WPQA – Users