Payment setting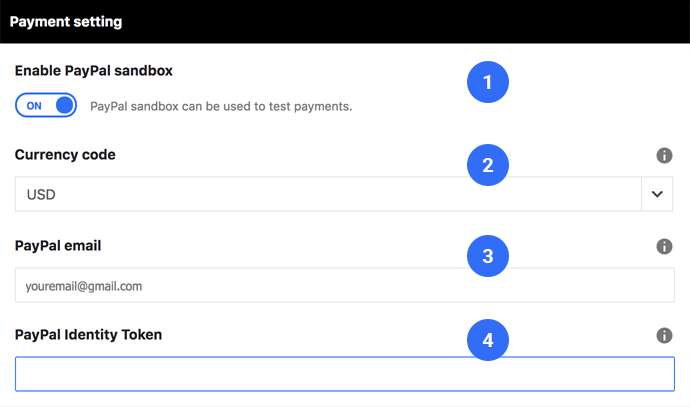 Active the sandbox or not, The sandbox is the same PayPal but for the trial to can check if every things work good or not, You can register from here to try it.
Choose your currency.
Add your PayPal email to can get the payments.
Add the PayPal identity token, First you need to make sure you have a business account to can get the token :

Add the "Return URL" like this http://2code.info/demo/themes/Discy/Main/?action=success and copy the "Identity Token".
Pay to ask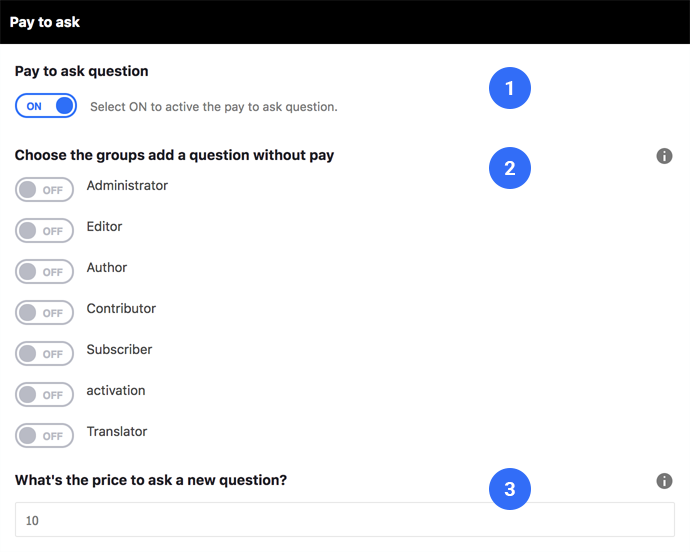 Active the pay to ask for the questions or not.
Choose what's the groups can ask without pay.
Add the price for the question payment.
Pay to sticky question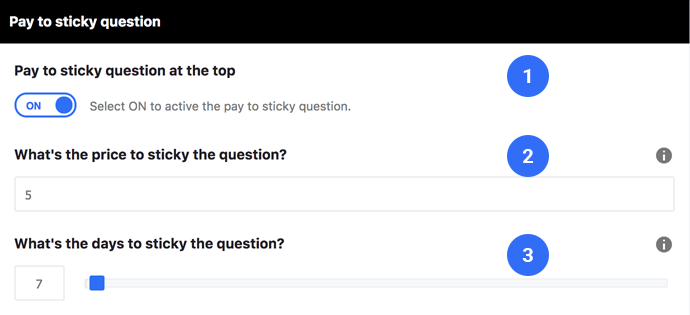 Active pay to sticky the question or not.
Add the price for the sticky question payment.
Add what's the days until finished the sticky question when someone pay for it.
Coupons setting
Active the coupons at the site or not.
If you have a free coupons will add them at the pay to ask page and at sticky question or not.
Add your coupons by add the name, discount type, amount and expiry date, Sure you can leave the expiry date empty to make this coupon free for ever.